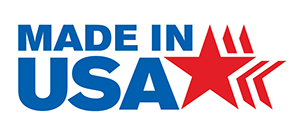 CONCEPTUAL DESIGN
INJECTION CASTING
TOOLING CAPABILITIES
ASSEMBLY
Our employment of skilled professionals in combination with our utilization of the most technologically advanced equipment and procedures, allows us to offer our customers superior quality products and service. We are able to quickly and easily respond to customers' needs in a timely and efficient fashion. We are always pleased to assist you in the design of your products.
Our in-house design engineer and toolmakers work in harmony with your marketing/creative staff to design, create, develop and deliver some of the most innovative products seen in the industry today. State-of-the-art equipment, such as Haas CNCs, Bridgeport milling machines, Clausing surface grinders and lathes, a FormLabs 3D printer, and Agie EDMs, assists us in creating your custom designed product in the highest quality available.
Eight die casting machines ranging in size from 35 TON to 150 TON, are best to accommodate the various products we are asked to produce. We use Zamak 3 alloy, which is the ideal zinc/aluminum alloy to use in the wide range of products we regularly manufacture.
ArtVac is a company dedicated to producing custom zinc die cast products made of the highest quality and offering them at the most competitive prices. We price our goods to be competitive in the global market. We are shipping to an international customer base. Within our industry, we believe our commitment to total quality management, product superiority and complete customer satisfaction is unmatched.

Using automated pneumatic machines we assemble product with keyrings, neck ribbons and other materials to complete your finished pieces. We work proficiently and are highly productive.
We electroplate and powder coat decorative finishes on our zinc alloy castings.
ArtVac produces a wide range of distinctively crafted die cast metal products to service the sales promotion, award & recognition, footwear, belt, and apparel industries.
We offer dependable shipment of our products as soon as they are approved by quality control and packaged.

ArtVac Corporation
17 New England Way
Lincoln, RI 02865
Tel: 1-401-333-6120
Fax: 1-401-333-1557
E-Mail: info@artvac.com
We accept all major credit cards.